Once your school representative has completed training with staff from The Food Sharing Project, you will be able to access resources and links on this page to support your Student Nutrition Program.
This link below will take you to the WebTracker online platform's log-in screen. 
You will note that the page includes the logo of the Hastings and Prince Edward Learning Foundation, which is the lead agency that oversees the south-east region, of which The Food Sharing Project is a part. All eligible schools will have a username and password. If you need your login credentials, contact Andy Mills at The Food Sharing Project. 
Review the Food Items Available PDF to consider the items and quantities you wish to order. Develop your weekly menu based on the food available.
Monday at midnight
Place orders ONLY between Friday and Monday.
DO NOT place orders on Tuesday, Wednesday or Thursday
Orders must be placed by Midnight each Monday, for delivery the following week
We are pleased to provide online training through Zoom at your convenience. Please contact us to arrange a time for a 15 minute online ordering tutorial.
Click below for a PDF of instructions on placing an online food order for your Student Nutrition Program through WebTracker. Contact us to book a one-on-one, 15 minute online tutorial (via Zoom or phone).
Each participating school is required to complete a monthly report indicating the number of meals and snacks served each month, as well as information about volunteer hours and other activity. This report is completed online, through the WebTracker platform, between the 1st and the 7th of the month following the reporting period.
Delivery Schedules and Routes
The schools are listed in order of delivery, so you can use that to approximate your delivery time, however, please allow for traffic, weather, and other unpredictable delays.
At all schools, the food will be delivered to the main entrance (unless another arrangement has been made) and will be left outside. We are currently not entering schools to minimize the risk of COVID-19 transmission and to reduce the requirements for contact tracing.
At elementary schools, our drivers will use the buzzer to notify the office of the delivery.
At secondary schools without buzzer security systems, our drivers will call the school prior to or upon delivery, to notify the main office that the delivery has been made.
Empty Boxes and Milk Crates
In most cases, we will pick up the empty boxes and milk crates from the week prior on the day we deliver the food. Please have boxes outside and ready early on those days.
In some cases, we will be picking up the boxes on an alternate day, due to space limitations in our delivery vehicles on delivery days. If this applies to you, please have your boxes outside, in a space protected by the elements if possible, no later than 11:00am
Check out the delivery routes for the 2021-2022 school year. Make note of your school's delivery day and time, and when you will need to leave your empty boxes and milk crates to be returned. 
Andy Mills, Executive Director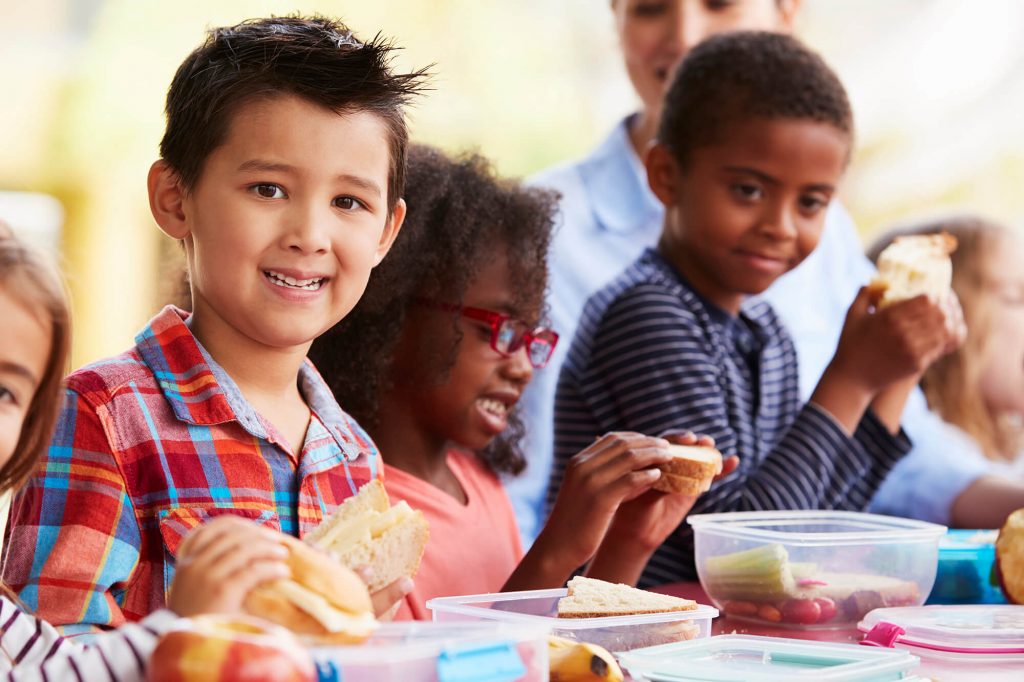 Designing A Student Nutrition Program
School coordinators of Student Nutrition Programs are the key to successfully getting healthy food to students. Here you will find everything you need to start and operate your program, with food provided by The Food Sharing Project.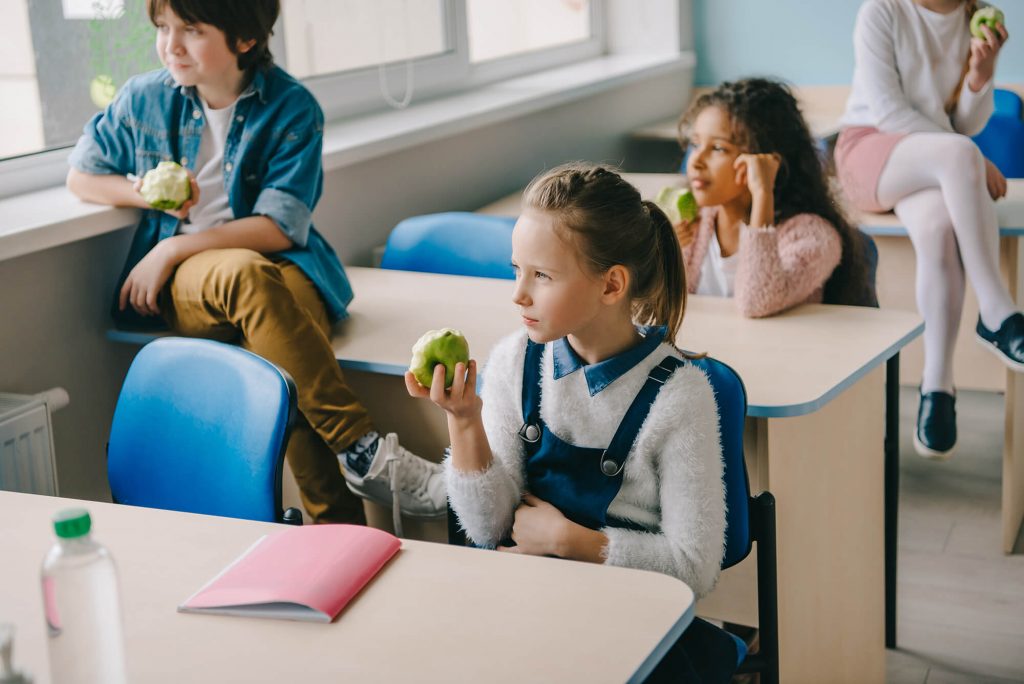 Nutrition Program Guidelines 2021 - 2022
Download and review the Student Nutrition Program Guidelines for the 2021-2022 school year. Please review carefully, and sign up for additional training.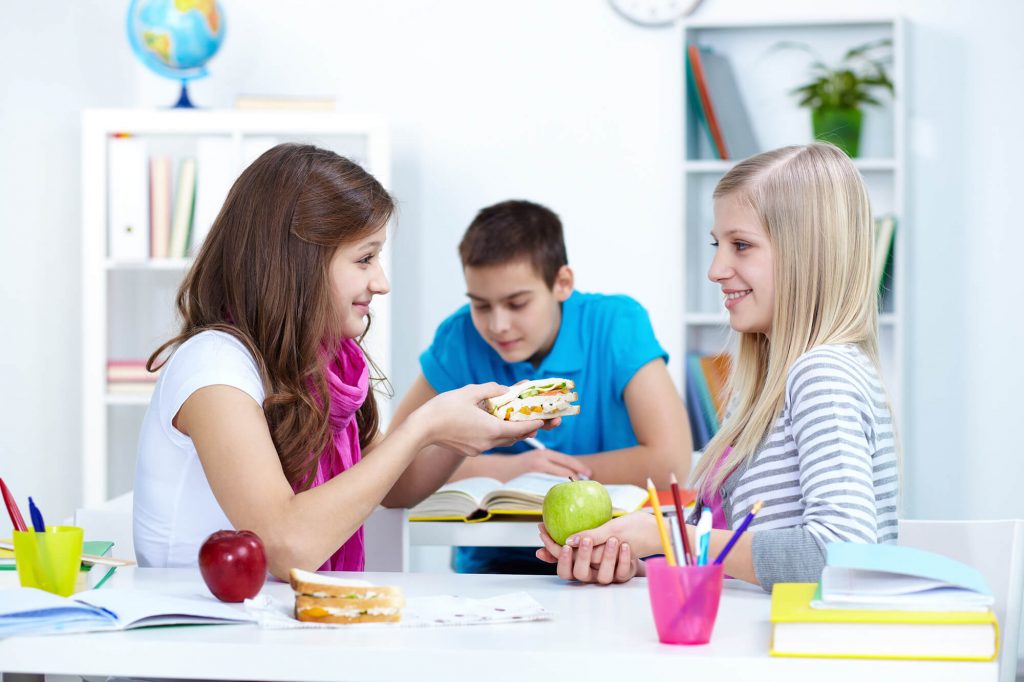 An updated list will be posted soon. Note that the food available for 2021-2022 includes a blend of "pre-COVID" bulk food which can be cut, sliced, cooked, shared and otherwise prepared, as well as pre-packaged, individually portioned food.
Thank you, from the bottoms of our bellies.
Wow, look at this food. They really care about us.
Honestly, having the grab and go station in the school just helps me make it to class.
I don't know why, but math is easier after I have something to eat.
I saw the student putting a few extra cartons of milk in his backpack, so I gently asked why, and he said he was taking it for his siblings because, "school is the only place we can get fresh milk."
"Just a note to say thank you and your helpers for all you have done for myself and my family. You don't have to do anymore I think we will be okay for now."