The Food Sharing Project receives about one-quarter of its annual funding from fundraisers and donations. We steward all donations carefully and take advantage of bulk purchasing power to ensure every dollar donated is stretched for maximum value. 
If you are able, we encourage you to consider becoming a monthly donor. Modest monthly donations add up to a big impact over the course of a year. You receive a donation receipt for all your gifts, and The Food Sharing Project can count on anticipated monthly revenue.
Talk to us to learn more.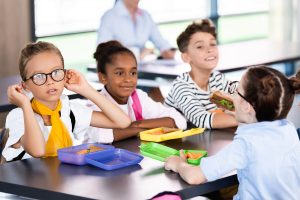 Individuals, families, organizations and businesses are invited to create their own fundraising events with The Food Sharing Project as the beneficiary. There are lots of ideas, from a simple donation in honor of someone's birthday, to a pledge campaign where donors support the organizer's goal.
Talk to us to learn more.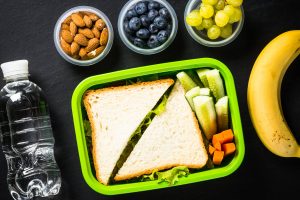 Over the years, The Food Sharing Project has received several significant estate gifts bequeathed by donors in their wills. These generous gifts have allowed us to invest in our future and plan for the long-term, sometimes allocated to projects such as the purchase of our second delivery vehicle, our first fully refrigerated van, in 2020; or setting aside funds to enhance kitchen facilities in schools so a greater variety of fresh food can be served. 
Talk to us to learn more. 
In-kind donations of food
Typically, we do not accept donations of food. We must purchase food that meets provincial nutrition criteria, and we purchase in large quantities – sometimes we cannot accept food that is donated.
Thank you, from the bottoms of our bellies.
Wow, look at this food. They really care about us.
Honestly, having the grab and go station in the school just helps me make it to class.
I don't know why, but math is easier after I have something to eat.
I saw the student putting a few extra cartons of milk in his backpack, so I gently asked why, and he said he was taking it for his siblings because, "school is the only place we can get fresh milk."
"Just a note to say thank you and your helpers for all you have done for myself and my family. You don't have to do anymore I think we will be okay for now."