The Food Sharing Project and local schools are partners in providing nutrition to students.
Quite simply, The Food Sharing Project makes it possible for school nutrition program coordinators to order everything they need to provide healthy meal and snack programs at their school, every day, for any student, and then gets that food to the school, at no cost. The school nutrition program coordinator(s) and school staff and volunteers are responsible for providing an in-school meal program. 
The Food Sharing Project…
Sources healthy food, in consultation with the schools and our nutritionist from the KFL&A Health Unit.

 

Purchases food from local suppliers, keeping as much money within the local economy and supporting our neighbours, while negotiating volume discounts to maximize every dollar.

 

Maintains an online ordering system that schools can access to place their orders.

 

Engages a team of volunteers and casual staff who pack school food orders once a week

 

Delivers food to the front door of each school every week, using our two delivery vans.

 
Communicates regularly with school coordinators and provides resources, support and training.

 

Raises funds and receives donations to support school nutrition programs.

 

Offers school coordinators nutritional and meal planning advice and training.

 

Provides equipment to facilitate quality nutrition programs, like classroom bins and coolers, food carts, refrigerators, and small kitchen appliances.

 
The school's student nutrition program coordinator…
Develops and delivers an in-school student nutrition program based on their capacity and particular nature of their school – could be classroom bins, central grab and go, or sit-down meal format.

 

Provides meal and snack programs that are accessible to any student, regardless of need, in a stigma-free environment.

 

Follows operational and nutrition guidelines, including safe food handling requirements.

 

Orders food online by a prescribed weekly deadline.

 
Stays up to date with program updates by reading weekly emails and contacting The Food Sharing Project as needed.

 

Tracks the number of meals and snacks provided daily, along with volunteer hours, and reports that information in a timely manner each month.

 
The Ontario Ministry of Children, Community and Social Services provides core funding for food and operations.

 

The Breakfast Club of Canada provides annual funding and in-kind donations of food items.

 
The Grocery Foundation provides proceeds from the annual Toonies for Tummies donation campaign, as well as providing in-kind donations of food items.

 

The President's Choice Children's Charity provides funding through the Power Full Kids program

 

The United Way serving Kingston, Frontenac, and Lennox and Addington provides annual agency funding (since 2006) and emergency funding on occasion.

 

Grants are regularly received from the Community Foundation for Kingston and Area, and other public, private and corporate foundations.

 

Fundraising and donations from generous families, individuals, and businesses account for 20% of our annual funding.

 
Learn more about how you can get involved and become a part of the initiative.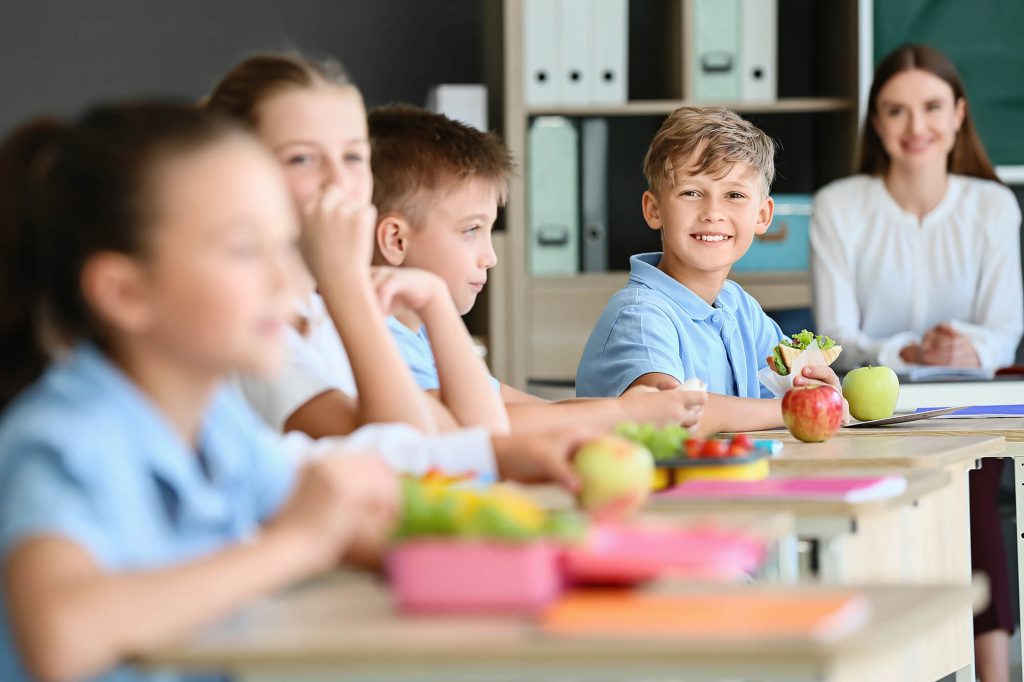 Our mission is to provide nourishment for students to improve their readiness to learn. As a community partner of the Ontario Student Nutrition Program, we provide nutritious food to all publically-funded schools across Kingston, Frontenac and Lennox and Addington, at no charge. 
The Food Sharing Project is a registered Canadian charity that is governed by a Board of Directors. Directors are selected based on their skills and lived experience, and include parents, teachers, principals, School Board Trustee representatives, and a representative from KFL&A Public Health.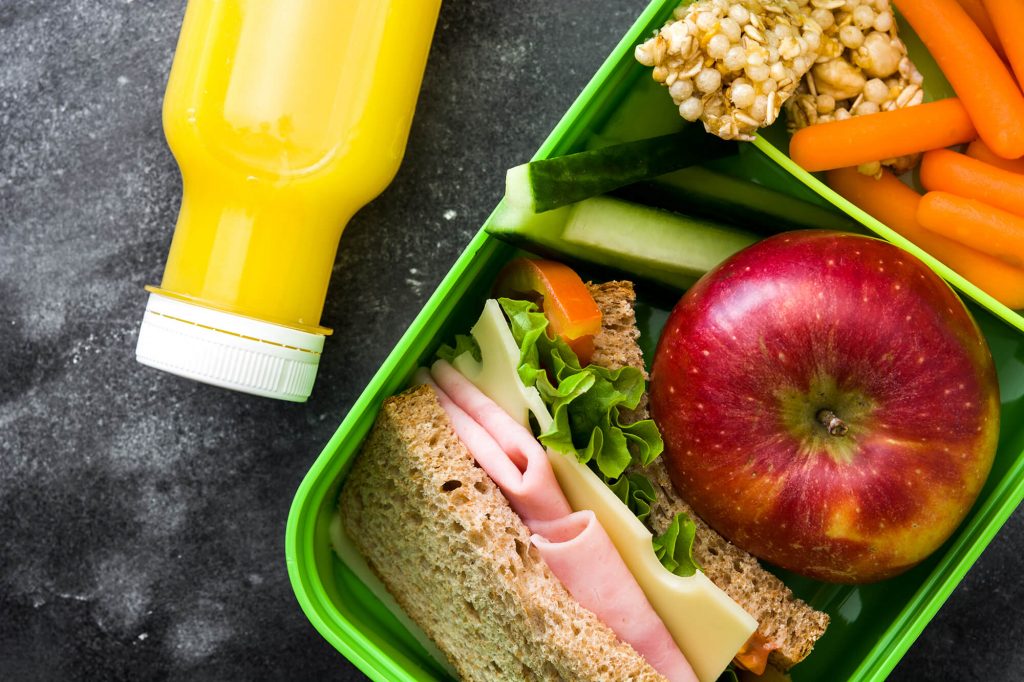 Stay up to date on what's happening at The Food Sharing Project by checking out our news updates. Visit us on Twitter for more.
Thank you, from the bottoms of our bellies.
Wow, look at this food. They really care about us.
Honestly, having the grab and go station in the school just helps me make it to class.
I don't know why, but math is easier after I have something to eat.
I saw the student putting a few extra cartons of milk in his backpack, so I gently asked why, and he said he was taking it for his siblings because, "school is the only place we can get fresh milk."
"Just a note to say thank you and your helpers for all you have done for myself and my family. You don't have to do anymore I think we will be okay for now."